Scale Model Horse Drawn Vehicles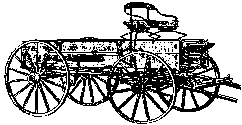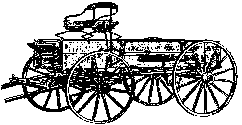 SUPPLIERS

As this is a relatively new web site this page is still in the development stage. It is hoped that it will become a directory of suppliers.
Firms and business who offer goods and services that will be of interest to the SMHDV enthusiast, will be listed below.


K&S Engineering has been in business for over 50 years manufacturing the highest quality metal products. You will see their display stands in almost every hobby and craft outlet. Look for their stand at model engineering exhibitions and shows that may come to your area. They have aluminium in sheet and tube and brass in tube, strip and sheet in a very wide range of sizes. ..





Shesto Ltd. were established in 1907, originally as suppliers of precision tools for the watchmaking industry, they now offer precision tools for a wide range of trades, crafts & hobbies. They have a large selection of tools including - Soldering and brazing equipment/supplies, tweezers, probes and carvers, needle files and rifflers, razor saws, miniature power tools, burrs and cutters and many other items for model enthusiast.

The Contenti Companyare an American firm bas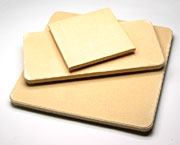 ed in Rhode Island. They have a huge catalog selection listing jewelry tools and supplies. Very many of the products and tools listed are well suited to various hobbies, not least the scale model builder. They have a new type of soldering board made from Silquar, (see right) which retains heat during soldering and can be easily cleaned with water. Silquar can withstand temperatures up to 2200° F. They also have chemically prepared charcoal soldering blocks. The charcoal glows and reflects heat back to the work, making the flame more effective. It is easily punctured to hold work at various angles.
There are other US companies where you can get Silquar and charcoal soldering aids from, but I have yet to find a company here in the UK which supplies these products.

Interesting Timbers was established in 1986 to meet the needs of woodworkers who wanted access to quality English timbers at reasonable prices without the need to buy large quantities. Model makers who prefer to use 'wheelwright's woods', Oak, Ash, Elm and Beech, can get pieces as small as 4" x 1" x 4'. Those who prefer woods that have little obvious grain and are not brittle (Holly, Pear, Apple, Sycamore, Cherry and Lime) are also catered for. Most other species are also available as square edged boards, sawn or planed all round. Some woodturning blanks in various species have a wonderful 'scale' grain that resembles elm, and are sometimes big enough to get four wheel naves from!

Mallard Metal Packs Ltd. Suppliers of Non-Ferrous and Ferrous metals to model engineers, model makers and clock restorers. Aluminium,Brass,Cast Iron, Copper, Leaded Bronze, Nylon, Phosphor Bronze, Plastics,Stainless Steel, Steel in all forms, and in any quantity. They also supply solders, fluxes, brazing rod and engineering tools. From their web site you can download their complete catalogue in pdf format.


Milton Keynes Metals Ltd. Suppliers of bright steel, brass, copper, bronze, aluminium, stainless and alloys in all forms up to 12" section. Engineering tools including taps, dies, drills, cutters, casting metal and machines. Engineering services including sheet metal work, welding, blanking, bending, and milling. Delivery worldwide. You can download their catalogue from their web site.

Sievert Have been in business for more than 120 years, and today their products lead the world. They have a wide range of torch systems, hoses and regulators; plus various burners, (including a pin-point, with the finest flame for fine precision soldering).

CuP Alloys Ltd specialise in silver solder and brazing materials. They have the widest range of silver solder and fluxes for the model engineer and there is no minimum order charge. The most popular alloys are 424, 842 and 440, and all will produce a strong, leaktight joint with small neat fillets. Use the 424 for first stage brazing when you know you will have to return later for more brazing or for soldering sub-assemblies ''step brazing''. The higher temperature (740 - 780 deg C) ensures you do not melt the first joints. They supply small packs of silver solder rod and wire by the metre, and these are dispatched world wide at very competitive prices. They are ideal for the model maker, amateur silversmith, jobbing engineer, anyone who requires just small quantities.